Information Technology Careers
Technology and Information Technology Careers have become a part of everything that we do!
From our cell phone, to our lap top, to the video games we play and the movies we watch, technology is everywhere. As our dependence on technology grows, so does the need for qualified people to create, maintain, and teach us about these innovations.
Careers in Information Technology are on the rise and in demand by many employers. Those who receive a degree in the field of Information Technology Management are very marketable and will have great opportunities. The information age is upon us and there are many different Careers in Technology that could be the right fit for you! Click here to learn more about Careers In Technology
---
Which Career In Information Technology Is The Right Choice For You?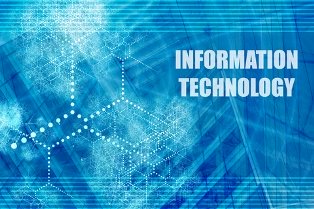 We have gathered questions and information about each of these Information Technology careers to help you decide if it's a good fit for you.

Are you creative and have the ability to learn new technologies? You may want to consider Web Design.

Do you have a passion for video games and have knowledge about the gaming industry? You may want to consider becoming a Video Game Designer.

Do you know your way around a computer and are up for the challenge to learn a programming language? You may want to consider Computer Programming.

Are you analytical and do you enjoy solving problems? If so, you may want to consider Computer Networking.

Are you creative, enjoy drawing, and have strong writing skills? If so, then you may want to consider Graphic Design.

Are you analytical and proficient in math? You may want to consider Computer Engineering.

Are you interested in the the scientific and mathematical approach in information technology and computing? If so, you might want to check out Computer Science Careers.

---
What Else Should You Know About Information Technology Careers?
Information Technology Careers (IT) encompass many different jobs and career paths. We are all probably familiar with the "IT Guy" at work that helps us when our email crashes or our phone isn't working. And we've all spent countless hours on the phone with "Tech Support" getting help with everything from setting up the internet to programming the satellite television.
These technology support positions are essential, but they are only the beginning of what is out there. There are also computer networkers, computer programmers, web designers, computer scientists, and information security specialists, just to name a few.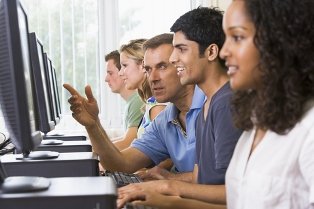 IT jobs also require a huge variety of skills depending on the type of position. Some IT careers are very hands-on and require things like building computers, setting up cables, and maintaining equipment.
Other jobs require complex planning and programming knowledge. Web-based positions may require more creativity and outside-the box thinking. Many IT positions also require specific certifications. Click here to learn more about the different types of Computer Certifications.

Regardless of the specific skills involved, the IT professional's ultimate goal is always to keep things running smoothly and efficiently.

There are also many types of environments where IT careers can be found. All companies use technology from the largest multi-national corporation to the mom-and-pop bakery down the street.
While large companies may offer better benefits and job opportunities, small businesses or private consulting may offer flexibility and the chance to work from home.
The options available to you in the IT field are vast and ever-changing. Think about what you want, keep an open mind, get your resume ready and your possibilities will be limitless!
---
What About The Money?
Salary is an important consideration when choosing a career. Salaries for Information Technology Careers may depend on many factors. Salaries in this field vary depending on the type of corporation you work, the level of your position, your experience, and you level of education. Click here to compare the salaries for Information Technology careers to the salaries of other fields.


---
Web Design Careers
Web Design Careers are some of the fastest growing careers today. If you have are creative and artistic and enjoy working with computers, then click here to find out more about this career.
Video Game Designer Career
A Video Game Designer Career could be right for you! If you are looking for a casual work environment and have a passion for video games, then click here to find out more about this career.
Computer Programming Career
A Computer Programming Career is a very challenging career that takes time to perfect. If you can put the necessary time into learning about computer programming, then click here for more information.
Computer Networking
A Computer Networking Career is a great path for those who enjoy working with computers. If you have good communication skills and enjoy problem-solving, then click here for more information.
Graphic Design
People who are very creative and enjoy drawing and writing may want to look at this exciting career. Click here to find out more about a career in graphic design.
Computer Engineering
Computer Engineering Careers are great for those who are analytical and enjoy math. Click here to find out more about these careers.
Computer Science Careers
Careers in Computer Science are a great choice for those who love Math and Science and are wanting to combine that with technology.
Return from Information Technology Careers Page to the Career Search and More Home Page


---
Want to find out about IT jobs? Click here to go to http://www.aboutitjobs.com. IT Jobs is one of the most useful tools to look for IT jobs in USA. In there, it is possible to explore all the business job opportunities offered by leading recruiting companies based in the USA.


---
If your interested in learning how to properly word your resume Jim Sweeney's Resume Creator has some excellent tips to follow. He's helped thousands of people land jobs and gives you ample time to try out his guaranteed system.


---