Criminal Justice Careers
Criminal Justice Careers are increasing in popularity. In today's fast-paced and ever-growing world, people are becoming more concerned about safety and security every day. As these concerns grow, so will the opportunities for those people that are interested in Careers in Criminal Justice.
Think it'll be glamorous like all the popular cop and lawyer shows we see every day on T.V.? Think again! These careers take education, experience, and, depending on the job, mental and physical toughness.
---
Which Criminal Justice Career Is The Right Choice For You?
We have gathered questions and information about each of these Criminal Justice Careers to help you decide if it's a good fit for you.
Are you willing to take a risk in order to protect the lives and property in your community? You may want to consider becoming a Police Officer.

Do you have an interest in science and a knack for problem-solving? You may want to consider Forensic Science.

Do you perform administrative work well under pressure? You may want to consider becoming a Paralegal or Legal Assistant.

Do you have the passion to win the big debate? You may want to consider becoming a Lawyer.

Are you looking for a ground-floor Criminal Justice position with great growth opportunities? You may want to consider becoming a Corrections Officer.

Are you detailed-oriented with an excellent memory and impressive vocabulary? You may want to consider becoming a Court Reporter.
---
What Else Should You Know About Criminal Justice Careers?
The criminal justice field is exciting, rewarding, and at times dangerous. It is also a field that is changing as rapidly as our technology. Years ago, the positions in this field where mainly limited to police officers and corrections officers. Today, the job titles and descriptions are ever-expanding.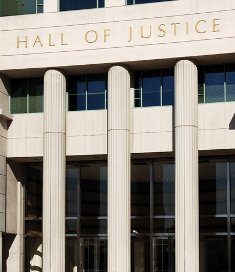 Internet crime is rising with every click of the mouse. Law enforcement agencies at the local, state, and federal levels have been forced to create task forces to address this growing concern. Many police officers now need to handle a computer as well as they handle a gun.
In our post September 11th world, terrorism has also become a growing concern. Over the coming years both the Federal Bureau of Investigation (FBI) and the Department of Homeland Security (DHS) will be adding increasing numbers of positions designed at addressing these threats.
Unfortunately, our growing population also means growing crime rates and increasing numbers of criminals. However, this also means that there will be a growing need for talented individuals that are dedicated to the safety and security of those around them.
---
What About The Money?
Salary is an important consideration when choosing a career. Criminal Justice salaries may depend on many factors. Salaries in this field vary depending on the state or city where you work, the government agency that you work for, and your level of education. Click here to compare the salaries for Criminal Justice careers to the salaries of other fields.


---
Law Enforcement Careers

All of us depend on police officers to protect our lives and property. Although it's a dangerous job, it's also one with great growth and job opportunities. Click here to see if you have what it takes.

Forensics and Crime Scene Investigation Careers

Do you have a passion for science and a desire to help people? Forensic careers may be a good fit for you. Learn more about these in-demand positions right here.

Paralegal and Legal Assisting Careers

Lawyers and Law Offices rely on the work of Legal Assistants for the majority of their administrative support. If you work well under pressure and don't mind paperwork, click here to learn more about Paralegal Careers.

Law Careers

A Career as a Lawyer can be the prefect fit for those who like to debate and are ready to focus on their education. Read on to learn more about rewarding law careers.

Corrections Officer Careers

There are excellent job opportunities available anyone interested in becoming a corrections officer. With the right experience and education, this career can help you to get your foot in the door of the criminal justice system.

Court Reporting Careers

Do you wow your friends with your amazing memory and huge vocabulary? If so, the highly respected field or court reporting may be for you. Click here to learn more about court reporting careers.


Return from Criminal Justice Careers Page to the Career Search and More Home Page


---