Hospitality Career
A Hospitality Career can be found anywhere you look!
From the front desk clerk at the local hotel to the chef at your favorite restaurant, they all play a part in the hospitality industry. These travel and tourism careers are ideal for those who enjoy dealing with people and are looking for job that keeps them on the go.
---
Which Career In Hospitality Is The Right Choice For You?
We have gathered questions and information about each of these Hospitality Career paths to help you decide if it's a good fit for you.
Are you creative with a passion for food and fine dining? You may want to consider a Chef Career.

Do you have excellent communication skills and the willingness to work a flexible schedule in a variety of settings? You may want to consider a Hotel Management Career


---
What Else Should You Know About Hospitality Careers?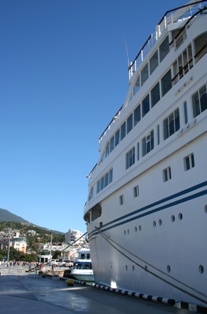 These jobs are not for those who are looking for the typical 9-5 schedule. It's also unlikely that you would spend your day sitting in a cubicle. Most jobs in the hospitality industry start early in the morning, and late at night, or even go all night long.
Dealing with people and providing superior service are the cornerstones of the hospitality industry. Weather you are a manager, a planner, or a chef your responsibility will be to create a memorable experience for your customers.
Careers in the hospitality industry can be found virtually anywhere. Have you ever been to a city that didn't have hotels and restaurants? However, a greater concentration of jobs will always be found in popular tourist areas.
Many people expect these careers to be glamorous. Some positions may provide a certain amount of excitement along with perks such as free travel and gourmet cuisine. Just remember, the perks often come along with long hours and demanding work.
---
What About The Money?
Salary is an important consideration when choosing a career. Hospitality salaries may depend on many factors. Salaries in this field vary depending on which sector of the industry you work in, the level of your position, your experience, and your level of education. Click here to compare the salaries for a Hospitality Career to the salaries of other fields.


---
Chef Career

A Chef career can give you the opportunity to use your creativity in the world of fine dining and great cuisine. See if you have the skills to begin a world-class career as a Chef!

Hotel Management

Management positions in the hospitality and hotel industry can be rewarding with flexible schedules and great opportunities for travel and relocation. See if the exciting field of hotel management is right for you!


Return from Hospitality Careers Page to the Career Search and More Home Page


---