Networking Tips
So now you've chosen a career that right for you. What's next? Our networking tips can help you! It feels great to know what you want to do, but how do you make sure that the opportunities will be there for you when the time comes? The answer is simple . . .
Networking!
Relationship building and networking are the key to getting your foot in the door to many careers. Have you ever heard the expression "It's not what you know, but who you know"? While we're not saying that your knowledge and experience aren't important, we are saying that the relationships that you build can make all the difference. The benefits of networking are many! In today's competitive job market, a stellar resume is often just not enough.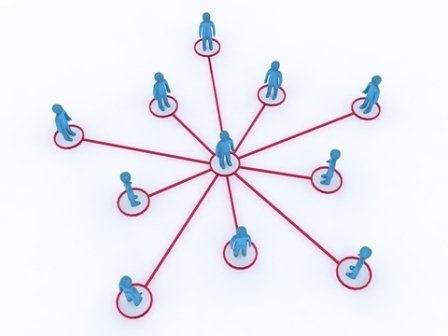 Still not sure that networking should be part of your career plan? Ask around! We are willing to bet that many people you know got into their current positions by building relationships.
Every time that you speak to another person you have an opportunity to make a connection. Read on for networking tips and networking ideas that will help you start building the relationships that will take your career search to the next level.
---
Networking Is Easy!
"I'm ready to begin networking . . . Where do I start?"
You may not even realize it, but networking is part of our everyday lives. Each of these networking tips will show you ways that you can use networking to help you find the opportunity that is right for you . . .
The People You Know

Start your career networking with the people you already know! Click here to read more about utilizing these relationships.

Professional Organizations and Clubs

Join Professional organizations and Clubs that can help you strengthen your skills and credentials while you network. Click here to learn more about the leadership opportunities that come with this type of networking.

Social Networking On The Internet

Expand your contacts with online social networking, the backbone of communication in today's techno-savvy world! Click here to read more about taking your networking online.

Internships

Get your foot in the door with an internship! Click here to learn more about these hands-on opportunities.

Volunteering

Help others and network at the same time! Click here to read more about volunteering ideas.

Return To Networking Tips Home
---