Careers In Art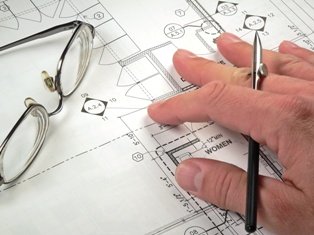 Careers in art help to beautify the world around us!
These careers are very popular with those who have the love for creating something and watching their creations come to life. How would you like to do something on a daily basis where you your thoughts and ideas are used for many people to see? From the design of the buildings we live and work in to the graphics on your favorite website, art is all around us.
The individuals behind these masterpieces are creative and have a passion for what they do. So how can you make your passion into a career?
---
Are Careers In Art The Right Choice For You?
We have gathered questions and information about each of these careers to make choosing a career a little easier for you.
Do you enjoy drawing, being creative, and meeting deadlines? You may want to consider Architecture Careers.


---
What Else Should You Know About Careers In Art?
One pursing careers in this field can search for many different jobs from sculptures, animators, and art directors. Becoming a full-time artist is possible however; you will need to separate yourself from the rest of the pack, as competition is keen.
More than half of the artists out there are self-employed therefore free-lancing can be in your future if that is the route you wish to choose. Many artists build up a great reputation and a steady fan base, which allows them type of employment. The branding of your style of art will help you gain clients and a following so your services can be sought after.

Join local communities so that the scene in your city is aware of you what you can do. Visibility of you and your art is very important as you attempt to gain popularity. It's all about getting you name out there!
Creating a portfolio of your work will also be helpful so you can always show people who are interested what you have and what your abilities are.
---
What About The Money?
Salary is an important consideration when choosing a career. Art salaries may depend on many factors. Salaries in this field vary depending on the type of corporation you work for, the level of your position, your experience, and your level of education. Click here to compare the salaries for Careers in Art to the salaries of other fields.


---
Return from this Page to the Career Search and More Home Page


---