Career Salary Search Differences By Location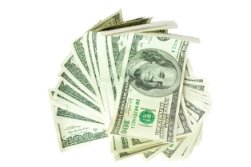 A career salary search that compares different locations and industries can cause our nerves to start taking control of us….after all this is your livelihood. However, there are a number of sites that have a ton of information and are very user friendly. So you don't like where you live. You want a new start with new opportunities and a change of scenery but don't know what those areas pay in comparison to where you currently live. Well there are a number of websites that will help you that comparison and information.
---
Career Salary Search Differences By Location: The Websites
PayScale.com
When you first go to payscale.com, you will see that they will allow you to get a free salary report based on your job title, location, and education. You can then compare your salary by job candidate, employee, job seeker, and business. Along with the comprehensive research that is offered when you first enter the site, payscale.com also features you own personal career profile, cost of living calculator, career planning, and even a section to search for jobs.
Salary.com
Salary.com is owned by Kenexa, which provides recruitment services to a broad range of industries. Like payscale.com, salary.com offers many resources for your salary search. In fact, companies use their services for compensation planning. You can search and compare salaries in a number of industries, search for job, and even find out what it takes to become a millionaire.
City-Data.com
This is one of my personal favorite sites. It incorporates social networking and a comprehensive profiling of all the U.S. cities along with their crime statistics to the cost of housing. The sites forum is also a get tool for your salary search as you can create a post asking specific questions about a particular area and people who actually live there will give you their honest advice and feedback.
Findyourspot.com
Another favorite site of mine, findyourspot.com takes you through pages of questions ranging from weather, religion, and schools. After these are answered, then you are given four pages worth of cities that would be the best fit for you. So what does this site have to do with your career salary search? Well, once you get the results and check out the particular cities, you will be able to get information on salaries and cost of living, which will help you when making a decision.
Return from Career Salary Search Page to the Career Search and More Home Page


---