Career Change Resume Writing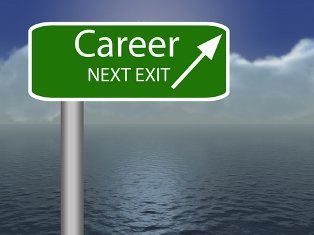 Before we enter the potential stress that is career change resume writing, I would like you to first stand up and give yourself a pat. You decided to change that career that you have been dreading. So get yourself and your resume ready.
So where do you go from her? How do you go from marketing to human resources or sales to healthcare? Yes, education is one way to get there but you will also need a strong resume.
Skills learned in your previous job that will be essential for you in the new position along with your strengths and accomplishments that will compliment the new position are very important. Let's look at some great sites that specialize in creating a resume for your career change so you can get started.
Want an amazing Cover Letter?
Click Here! to find out how to get one!
Learn more about about changing careers by visiting our career degree education page.


---
Career Change Resume Writing: The Sites
ResumeWriters.com

Their process is quite simple. Submit your current resume to the website, and you will personally be assigned someone that will contact you to discuss a plan based around your desired career. You will then receive the first draft and then continue to work with the representative until satisfied. Pricing can vary between $169.95-$389.95.

CareerPerfect.com

This site features services for people at all points of their career. From entry level, professional-mid career, and executive, this site does it all. It also offers career planning, interviewing and job search information. Pricing can vary between $169-$389.

HalfPriceResumes.com

This website catches the eye by providing a professional resume design for less. The resume writers are the owners therefore, the middle man is eliminated. The site will also let you see samples that will help you make the decision if they are the way to go.

Professional Resume Example

Another great site that shows you resume formats, examples, free templates, and tips. You can ask the expert (the owner of the site) for advice and share your experiences for others to see.


---
If your interested in learning how to properly word your resume Jim Sweeney's Resume Creator has some excellent tips to follow. He's helped thousands of people land jobs and gives you ample time to try out his guaranteed system.


---
Return from Career Change Resume Writing page to the Career Search and More Home Page.


---