Career In Education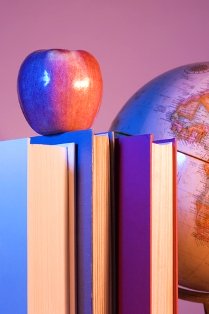 Education is one of the most rewarding and most secure fields today.
A career in education can provide you with the opportunity to shape our future.
Educators today are responsible for the molding of individuals throughout their lives. Teachers influence, inspire, and motive us to become better, more well-rounded members of society. Although educators may not receive the highest level of pay, this is one career that you know will be secure in the future. Becoming a teacher can be rewarding for you and for the people whose lives you influence!

---
Which Career In Education Is The Right Choice For You?
We have gathered questions and information about each of these Education careers to help you decide if it's a good fit for you and to show you how to become a teacher.
Do enjoy influencing and working with young children ages 5-12? You may want to consider an Elementary Education Career

Are you charismatic and patient with a desire to work with teenagers? You may want to consider a Secondary Education Career

Do you have a passion for a specific subject area and a desire to share that passion with adult students? You may want to consider a Higher Education Career
---
What Else Should You Know About Education Careers?
Becoming a teacher takes a lot of hard work. Not only do you have to complete the required credits needed to get your degree but you may also have to pass your state's required licensure exam, seek fingerprint clearance, and student teach. If you have the thirst for knowledge and love passing that knowledge on to others then this career is right for you.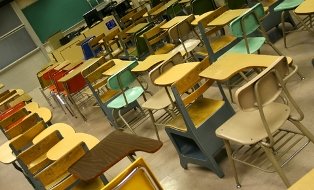 A career in education is not for everyone. If you are considering becoming a teacher because you think that the hours are easy and you would love to have your summers off, think again. Most teachers begin their day before their students arrive and end their day hours after their students have gone home.
In addition to the time spent teaching, most teachers spend considerable about of time creating lesson plans, grading papers, meeting with parents, and participating in extracurricular activities.

During the summer, many teachers take required continuing education courses, work toward higher-level degrees, or work an additional job to supplement what many feel is an inadequate salary. Despite all of this, most teachers will tell you that they love what they do. Just make sure you think about the good, the bad, and the ugly before you take the leap into education.
---
What About The Money?
Salary is an important consideration when choosing a career. Education salaries may depend on many factors. Salaries in this field may vary depending on the state and county where you work, the grade level you teach, and your level of education. Click here to compare the salaries for a career in Education to the salaries of other fields.


---
Elementary Education Careers

Elementary Educators provide guidance and inspiration for children in their most formative years. This career is a great choice for someone who is passionate about working with children ages 5-12. Click here to learn more about Elementary Education Careers.

Secondary Education Careers Secondary Educators provide structured and knowledge to teenagers as they prepare for their future endeavors. This career is a great choice for someone who is passionate about working with teenagers 12-18. Click here to learn more about Secondary Education Careers.

Higher Education Careers

The Higher Education Field gives people the opportunity to share their knowledge and passion about a particular subject area with young adult and adult learners. Click here to learn more about Higher Education Careers.

Return from Education Careers Page to the Career Search and More Home Page


---