Ultrasound Technician Jobs & Ultrasound Tech Careers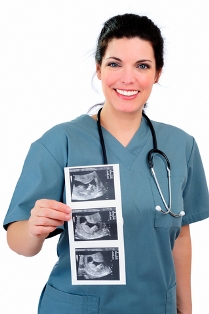 Ultrasound technician jobs can be exciting and rewarding!
Are you ready to begin the steps to discover if a career as an ultrasound tech will be a good fit for you? Read on to learn more . . .

---
The Steps To Starting A Career As An Ultrasound Tech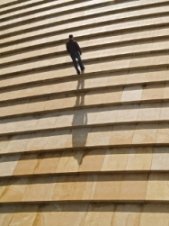 If you think this is the right career for you, here are some steps you can take . . .
Step 1
Start early!
In the early stages of your academic life, make sure you take classes in areas such as physics, chemistry, biology, health, and math.
Step 2
Get familiar with the lingo!
Medical terminology will become your new best friend. The more familiar you are with medical terminology, the better you will be able to perform your job responsibilities.
Step 3
Communicate!
Practice your communication. Part of your job will require you to explain complicated medical procedures to patients. The patients will often be nervous or scared so it will be essential that you can communicate clearly and calmly.
Step 4
Get your degree!
Do your research to find the best vocational school or community college that offers Ultrasound Tech Training. Make sure that your degree is accredited by the Joint Review Committee on Education in Diagnostic Medical Sonography.
Step 5
Register!
Although no state requires that you be licensed in order to be an Ultrasound Technologist, most positions require that you are registered. After you complete your degree, you will need to be sure to register with the American Radiological and Diagnostic Medical Sonographer Association (ARDMS). To become registered with ARDMS, you will need to pass a written exam and take a required number of continuing education hours each year.
---
What to learn more about Ultrasound Technician Jobs?
Click here to read more on the salaries and facts about Ultrasound Technician Jobs.


---
Not sure if a Career as an Ultrasound Tech is right for you?
Click here to learn more about free Career Interest Tests that can help you decide which career will be right for you.


---
If Ultrasound Technician Jobs aren't a good fit, you may want to consider one of these other Healthcare Careers . . .
---
Return from the Career as an Ultrasound Tech Page to the Career Search and More Home Page

---