Respiratory Therapist Careers
Respiratory therapist careers can be exciting and rewarding!
Are you ready to begin the steps to discover if respiratory therapist jobs will be a good fit for you? Read on to learn more . . .

---
The Steps To Starting Respiratory Therapist Careers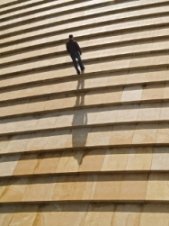 If you think this is the right career for you, here are some steps you can take . . .
Step 1
Start early!
In the early stages of your academic life, make sure you take classes in areas such as physics, chemistry, biology, health, and math.
Step 2
Education!
Complete an associate's degree program in respiratory therapy offered at a local college, vocational or technical school. Keep in mind that respiratory therapist training is generally hands on and may require that you take your courses in person, during the day in a traditional classroom setting. Respiratory therapy is not generally offered through online degree programs.
Step 3
Get certified!
After you complete your associate's degree, most employers will require a cardiopulmonary resuscitation (CPR) certification. Check out local schools or the American Red Cross to find a certification program near you.
Step 4
Get licensed!
In order to become a licensed Respiratory Therapist, you generally need to meet the certification requirements for the National Board of Respiratory Care (NBRC). They require that you graduate from a program accredited by the Commission on Accreditation of Allied Health Education Programs (CAAHEP) or the Committee on Accreditation for Respiratory Care (CoARC) and that you pass a standardized exam.
Step 5
More education!
After finishing your CPR certification, plan on continuing your education by working on a bachelor's degree.
---
Want to learn more about a Career in Respiratory Therapy?
Click here to read more on the salaries and facts about Respiratory Therapist Careers.


---
Not sure if A Career as a Respiratory Therapist is right for you?
Click here to learn more about free Career Interest Tests that can help you decide which career will be right for you.


---
If A Career as a Respiratory Therapist isn't a good fit for you, you may want to consider one of these other Healthcare Careers . . .
---
Return from the Career in Respiratory Therapy Page to the Career Search and More Home Page

---