Police Officer Career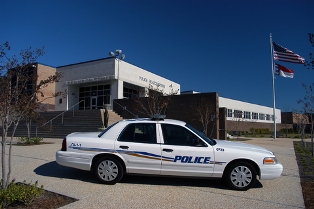 A police officer career can be exciting and rewarding!
Are you ready to begin the steps to discover if a career as a police officer will be a good fit for you? Read on to learn more . . .

---
The Steps To Starting a Police Officer Career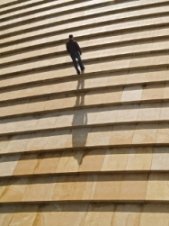 If you think a police career is the right career for you, here are some steps you can take . . .
Step 1
Education!
Take college courses in math, computer applications, and behavioral sciences. Computer skills will mean more job opportunities. In addition, while there are a few law enforcement agencies that don't require college experience, most will require at least an associates degree. A bachelor's degree will be required for most promotion opportunities and is a must if you're thinking about working for a federal agency.
Step 2
Take a trip!
Visit your local police department. Your local police department should be able to get you information on the specific steps that they require for you to join their department. For example, some areas require a written civil service exam.
Step 3
Get in shape!
You may need to take and pass the required physical exam. This exam will be made up of vision, hearing, strength, and agility assessments. This isn't something that you can begin training for the week before. Start your new workout routine as soon as possible.
Step 4
Be prepared for tests!
In addition to the pysical and polygraph exams, there are other extensive exams and background checks that may be required. Some departments also require psychological exams, drug tests and credit checks. Now is the time to clean up your credit!
Step 5
Volunteer!
Volunteer at your local police department or look for an internship position. This is a great opportunity to see if this is the right career for you and to network with the people who will be doing the hiring. This is your chance to make an impression so make sure you knock their socks off!
Step 6
Learn a language!
Learn a second language if you don't already know one. We live in a multicultural world and the more different types of people you can communicate with, the more valuable you will be to your future employer.
---
Want to learn more about a Police Officer Career?
Click here to read more on the salaries and facts about a Police Officer Career.


---
Not sure if Police Careers are right for you?
Click here to learn more about free Career Interest Tests that can help you decide which career will be right for you.


---
If a Police Officer Career isn't a good fit for you, you may want to consider one of these ofher Criminal Justice Careers . . .
Other Criminal Justice Careers


---
If you would like to go back to the Home Page, then click here . . .
---