Paramedic Careers & Paramedic Jobs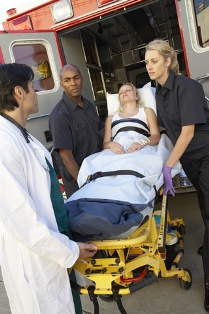 Paramedic Careers can be exciting and rewarding!
Are you ready to begin the steps to find if Paramedic Jobs are the right fit for you? Read on to learn more . . .

---
The Steps To Starting Paramedic Careers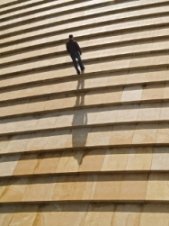 If you think this is the right career for you, here are some steps you can take . . .
Step 1
Start as an EMT!
Most paramedic schools require that you become an EMT (Emergency Medical Technician) first. To find an EMT training program, check out your local community college as well as private vocational schools. Certification will be required to become an EMT.
Step 2
Then become a paramedic!
Apply to a local paramedic program. Programs usually last from 8 months to a year. Contact your local emergency services offices to find out more information about the reccomended programs in your area. You may also be required to obtain additional certifications in cardiac life support and advanced life support.
Step 3
Internship!
Most paramedic programs will include an internship where you will be required to complete a certain number of hours in an emergency room, ambulance, or fire department. This is great hands-on experience and it may also help you get your name out there for when the time comes to look for a job.
Step 4
Pass state exam!
After the completion of the program, you must take and pass the state licensure exam. Some states may give you the option of taking The National Registry of Emergency Medical Technicians. Check with your state's licensing board to find out more specifics regarding the exam requirements.
Step 5
Apply for a position!
Check with your local fire departments along with the city and county government offices for employment information. You may also want to check with people that you met during your internship to see if they can suggest job opportunities.
---
Want to learn more about Paramedic Careers?
Click here to read more on the salaries and facts about Paramedic Careers.


---
Not sure if Paramedic Jobs are right for you?
Click here to learn more about free Career Interest Tests that can help you decide which career will be right for you.


---
If Paramedic Jobs aren't a good fit for you, you may want to consider one of these other Healthcare Careers . . .
---
Return from the EMT and Paramedic Page to the Career Search and More Home Page

---