Medical Billing And Coding Jobs
Medical billing and coding jobs can be exciting and rewarding!
Are you ready to begin the steps to find a medical coding career? Read on to learn more . . .

---
The Steps To Finding A Career in Medical Billing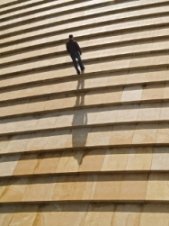 If you think this is the right career for you, here are some steps you can take . . .
Step 1
Network!
Seek out individuals who are in the field to get their opinion on the career. You may also want to apply for a job in medical office to get your foot in the door. This will help position yourself nicely to move up once you gain experience and your certification.
Step 2
Do your homework!
Remember that requirements vary by state so do your homework before enrolling in school. You want to be sure that the program that you enroll in will lead to certification in your state.
Step 3
Experience!
If you don't have experience working in a medical office, try to find a degree program that offers an externship or job placement assistance. The experience that you gain through this will look good on your resume and help you to netwrok within the field.
Step 4
Communicate!
Practice your communication skills. Although you might not be dealing with patients, you may be called on to act as a liaison between the medical office and insurance companies.
---
Want to learn more about Medical Billing and Coding Jobs?
Click here to read more on the salaries and facts about Medical Billing and Coding Jobs


---
Not sure if a Career in Medical Billing is right for you?
Click here to learn more about free Career Interest Tests that can help you decide which career will be right for you.


---
If A Medical Coding Career isn't a good fit, you may want to consider one of these other Healthcare Careers . . .
---
Return from the Medical Billing Page to the Career Search and More Home Page

---