Medical Assistant Careers
Medical assistant careers can be exciting and rewarding!
Are you ready to begin the steps to out more about medical assistant jobs? Read on to learn more . . .

---
The Steps To Start Medical Assistant Careers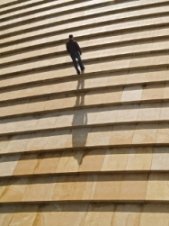 If you think this is the right career for you, here are some steps you can take . . .
Step 1
Know yourself!
Decide if you are someone who can deal with all different types of personalities. This careers in healthcare place you in situations where you will be dealing with all types of people. Your patience will be tested!
Step 2
Do your homework!
Research job availability in your area. Before you invest the time and money into a medical assisting program, you want to make sure that there will be a variety of job openings. You may want to look for a degree program that offers an externship or job placement assistance. This will help you to get your foot in the door.
Step 3
Research schools!
Research potential local schools. Since most Doctor's offices prefer to hire assistants that have a certification under their belt, it will be important to do your research to find out which school offer a program that will help you become a Certified Medical Assistant.
Step 4
Consider online!
Research potential on-line schools. If a local school does not offer medical assistant programs, you can research on-line degree programs to obtain the necessary certification.
Step 5
Learn a language!
Learn a second language. If you live in a diverse area, you may want to consider learning a second language. Your ability to communicate with non-English speaking patients will make you a valuable asset to your future employers.
---
Want to learn more about Medical Assistant Careers?
Click here to read more on the salaries and facts about Medical Assistant Careers.


---
Not sure if Medical Assistant Jobs are right for you?
Click here to learn more about free Career Interest Tests that can help you decide which career will be right for you.


---
If Medical Assistant Jobs aren't a good fit for you, you may want to consider one of these other Healthcare Careers . . .
---
Return from the Medical Assisting Page to the Career Search and More Home Page

---