Court Reporter Training & Court reporter Careers
Court reporter training can help you get started in exciting and rewarding careers in criminal justice!
Are you ready to begin the steps to discover if a career as a court reporter will be a good fit for you? Read on to learn more . . .

---
The Steps To Starting a Court Reporter Career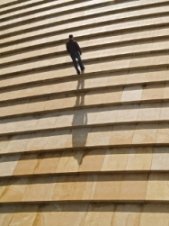 If you think this is the right career for you, here are some steps you can take . . .
Step 1
Get certified!
Find a court reporting certification program. Court reporter training programs can last between 2 and 4 years and require to notch organization and computer skills.
Step 2
Specialize!
Decide what type of court reporter you want to be. There are electronic reporters, voice reporters and the most common which is stenographers. The length of schooling and job requirements will vary based depending on the specialization that you choose.
Step 3
Do your research!
Research your states requirements. Some states may require a standardized test others may require that you become a notary public. Do your homework!
Step 4
Be proud!
Be professional and take pride in your position. Court reporters are often seen as representatives of the American justice system. Make sure that you conduct yourself in a professional manner that is worthy of this distinguished responsibility.
---
What to learn more about becoming a Court Reporter?
Click here to read more on the career salaries and facts about Court Reporter Training


---
Not sure if a career as a Court Reporter is right for you?
Click here to learn more about free Career Interest Tests that can help you decide which career will be right for you.


---
If becoming a Court Reporter isn't a good fit for you, you may want to consider one of these other Criminal Justice Careers . . .
Other Criminal Justice Careers


---
If you would like to go back to the Home Page, then click here . . .
---