Careers in Physical Therapy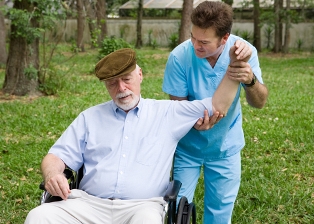 Careers in physical therapy can be exciting and rewarding!
Are you ready to begin the steps to discover if physical therapist jobs are a good fit for you? Read on to learn more . . .

---
The Steps To Starting Careers in Physical Therapy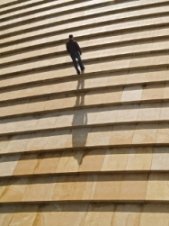 If you think this is the right career for you, here are some steps you can take . . .
Step 1
Test the waters!
Take classes that deal with biology, physics, and chemistry to discover if you are comfortable studying sciences. These topics are the foundation of careers in healthcare so it is essential that you enjoy them.
Step 2
It's all in how you say it!
Once you become a Physical Therapist, you will have to deal with all sorts of people. Patients and family members are often scared and nervous ad can be difficult to deal with so it's important to make sure you can handle all types of personalities.
Step 3
Degree accreditation!
It is important that you make sure that the degree you pick is from a school that is accredited by the American Physical Therapy Association (APTA). If not, you may find it difficult to find a job afterwards.
Step 4
Internship!
Contact hospitals, rehabilitation centers, and outpatient care facilities to find out when they will be hiring interns. Although most internships are unpaid, it's an excellent idea to get an internship with hiring potential. This will allow you to get a foot in the door.
Step 5
Licensure exam!
Before you graduate with your degree, check you states licensure requirement. Depending on the requirements in your state, you may need to begin to prepare for a licensure exam.
Step 6
Specialization!
You may wish to specialize after you are working in the field. This will present new job opportunities and allow you to work with the types of patients that you feel most drawn towards. Some examples of specialization areas are sports medicine, neurology, and pediatrics.
---
Want to learn more about Careers in Physical Therapy?
Click here to read more on the salaries and facts about Careers in Physical Therapy.


---
Not sure if a Physical Therapy Career is right for you?
Click here to learn more about free Career Interest Tests that can help you decide which career will be right for you.


---
If Physical Therapist Jobs aren't a good fit for you, you may want to consider one of these other Healthcare Careers . . .
---
Return from the Physical Therapy Page to the Career Search and More Home Page

---