Careers As A Paralegal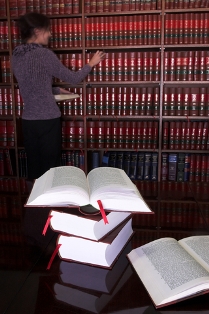 Careers as a paralegal can be exciting and rewarding!
Are you ready to begin the steps to discover if Paralegal Careers will be a good fit for you? Read on to learn more . . .

---
The Steps To Starting Careers As A Paralegal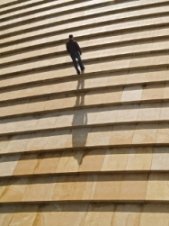 If you think this is the right career for you, here are some steps you can take . . .
Step 1
Education!
Research potential degree programs. Find out if the degree program you desire is approved by the American Bar Association (ABA); some are not. Most lawyers will consider this upon your hiring.
Step 2
Certificate vs. Degree!
Decide if you want to complete a paralegal certificate program or a bachelor's degree. More and more paralegals are choosing to earn their bachelor's degree which makes competition stiff.
Step 3
Internship!
Find an internship. When choosing a school, be sure that they are known to arrange internships for their students. An internship will provide you with valuable experience and also give you an opportunity to network within the field.
Step 4
Tools!
Learn legal software. Since a good amount of your daily work will be done in front of a computer, make sure you know and learn the legal software programs like the back of your hand.
Step 5
Additional Training!
Visit the National Association of Legal Assistants (NALA) website. They offer a certification that can help you with your career track. This certification is different than the one received during a paralegal degree or certificate program.
---
Want to learn more about Paralegal Careers?
Click here to read more on the career salaries and facts about Careers as a Paralegal


---
Not sure if becoming a Paralegal is right for you?
Click here to learn more about free Career Interest Tests that can help you decide which career will be right for you.


---
If a Paralegal Career isn't a good fit for you, you may want to consider one of these other Criminal Justice Careers . . .
Other Criminal Justice Careers


---
If you would like to go back to the Home Page, then click here . . .
---