Veterinary Careers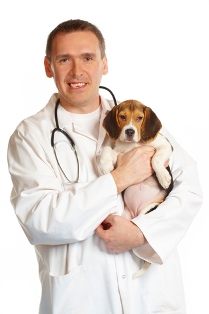 Veterinary Careers can be exciting and rewarding!
Are you ready to begin the steps to find out if a Veterinarian Career is a good fit for you? Read on to learn more . . .

---
The Steps To Starting Veterinary Careers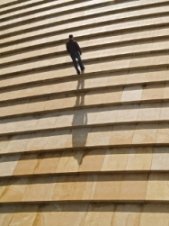 If you think this is the right career for you, here are some steps you can take . . .
Step 1
Volunteer!
There is no better way to realize that this is the right career for you than volunteering at a veterinarian's office. If you cannot afford to volunteer, try to see if that particular office is hiring. There are many entry-level positions within a veterinary office that can get you started.
Step 2
Start studying!
Before you enter a veterinarian training program, you will be required to take and pass the Veterinary College Admission Test (VCAT), or the Graduate Record Examination (GRE), or the Medical College Admission Test (MCAT), depending on the school you apply to. These can be intense so start preparing sooner rather than later.
Step 3
Education!
A 4-year degree from an approved veterinary program is required. In addition, you may have to take a large number of prerequisite credits before being admitted to a program. Competition is high to get into these programs and even though a bachelor's degree is not required, it will give you an edge. Seriously consider working on your education before you even attempt to gain admission into a veterinary program.
Step 4
Licensure!
Licensing requirements do vary by state. However, every state requires that you take and pass the North American Veterinary Licensing Exam. This exam is an 8-hour long exam and will consist of both a written and visual section. Most states also require a state specific exam that covers state laws and regulations.
Step 5
Internship!
You may begin to practice veterinary medicine as soon as you receive your license, but many new veterinarians choose do to a 1-year internship instead. Although the salary during an internship is limited, the experience you will gain is invaluable and will most often lead to higher salaries down the road. Contact veterinarians in your area to learn about potential internship opportunities.
---
Want to learn more about Veterinary Careers?
Click here to read more on the salaries and facts about Veterinary Careers.


---
Not sure if Veterinary Careers are the right fit for you?
Click here to learn more about free Career Interest Tests that can help you decide which career will be right for you.


---
If A Veterinarian Career isn't a good fit for you, you may want to consider one of these other Healthcare Careers . . .
---
Return from the Veterinarian Page to the Career Search and More Home Page

---