Nursing Careers & RN Careers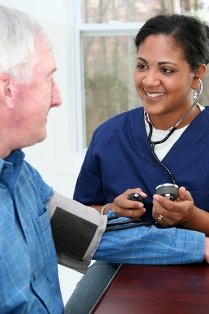 So you think you are interested in Nursing Careers? Ask yourself the following questions . . .
• Do you enjoy caring for others?
• Are you bothered by blood or other bodily fluids?
• Are you comfortable being on your feet for a long period of time?
• Are you physically able to assist with the lifting of patients?
• Do you mind working in a hospital?
• Do you mind working flexible hours which will include nights and weekends?
• Are you able to participate in schooling that is offered mostly during the day in traditional school settings?
• Are you a Certified Nurse Assistant looking for more responsibility and higher pay?
---
The Facts About Nursing Careers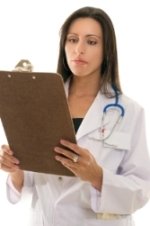 • The majority of nursing jobs will take place in a hospital. In addition to these bedside nursing positions, there are also positions available in managed care facilities, doctor's offices, clinics, nursing homes, prescription drug companies, and insurance companies.
• Due to the aging population of the baby boomers, there will be an increasing demand for registered nurses.
• The three major education paths to nursing are associates degrees, bachelor's degrees, and approved diploma programs.
• Nursing positions are very demanding both mentally and physically. Nurses often work 12 hour shifts and are on their feet the majority of the time. Due to these demands, many bedside nurses "burn out" after several years and turn to other job opportunities within the nursing field. These possible career shifts may include management and administration, specialized nursing careers such as nurse practitioner, or nursing education positions.
---
How Much Money Can I Make As A Nurse?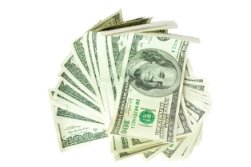 According to the U.S. Department of Labor, in 2007 the median annual salary for Nursing Careers was $60,010. The salary range for these positions was between $42,020 and $87,310. Your salary may depend on the type of facility that you work in and if you hold an advanced practice license.
Click here to compare the salary of Nursing careers to other career salaries.


---
Ready To Start RN Careers?
Click here to learn about the steps to get started with Nursing & RN Careers.

---
Not sure if Nursing & RN Careers are right for you?
Click here to learn more about free Career Interest Tests that can help you decide which career will be right for you.


---
If A Career in Nursing isn't what you are looking for, you may want to consider one of these other Healthcare Careers . . .
---
Return from the Nursing Careers Page to the Career Search and More Home Page .

---