Learn About The People And Places In Healthcare Careers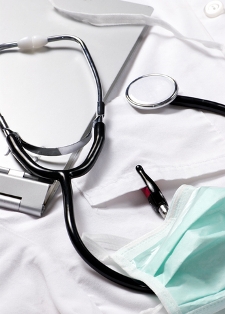 When we talk about the people in healthcare careers, the first people to pop into your mind are probably doctors and nurses, right? And when we mention places in careers in healthcare, you immediately think about the hospital. The truth is that there are many different people involved in healthcare, each playing a vital role in the health and well-being of your community. In addition, many of these careers don't take place at the hospital! Instead, healthcare careers can be found in a variety of settings.
Read on to learn more about the people and places that make up the growing field of healthcare careers!

---
The People In Healthcare Careers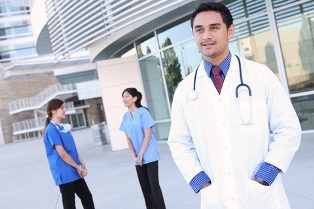 Allied Healthcare Careers
Athletic Trainers:
People who help prevent and treat injuries for people of all ages. They specialize in the prevention, assessment, treatment, and rehabilitation of sports-related injuries.
Case Manager:
Someone who monitors and coordinates a patient's overall care.
Certified Nursing Assistant (CNA):
Healthcare careers that involve assisting patients with daily activities and provides bedside care under the supervision of a registered nurse (RN) or licensed practical nurse (LPN)/licensed vocational nurse (LVN).
Dental Assistants:
Dental assistants perform a variety of patient care, office, and laboratory duties. They work side-by-side with dentists as they examine and treat patients. They also prepare patients for treatment and obtain their dental records.
Licensed Practical Nurse/Licensed Vocational Nurse (LPN/LVN):
A nurse who can perform simple as well as complex medical procedures, under the supervision of either a professional registered nurse (RN) or a doctor. They can administer most medications, excluding IV push medications, perform measurements, maintain patient records, help with patient-care planning, surgery, first aid, CPR, sterilization and isolation procedures and basic care. These nurses are known as licensed vocational nurses (LVNs) in Texas and California, and referred to as licensed practical nurses (LPNs) in the rest of the country.
Emergency Medical Technician (EMT):
Healthcare careers that involve a person certified to provide pre-hospital emergency medical treatment. An EMT traditionally works with an ambulance or fire-rescue squad.
Medical Assistant:
Someone trained to assist medical professionals in identifying, preventing or treating illness or disability. They also provide administrative support.
Medical Biller/Coder:
Someone who maintains patient records and ensures compliance with federal regulations and insurance requirements. They also assign alphanumeric codes to specific illnesses, injuries and medical procedures using a universally recognized coding system (the ICD-9 index). Medical billing and coding jobs also require that you be able to process responses from health insurance companies. They prepare patient invoices, and must occasionally contact patients regarding past due bills.
Medical Office Manager:
An office manager might run the business affairs of small medical offices. Larger healthcare organizations typically require a manager who contributes to business strategies and coordinates day-to-day business operations.
Medical Technologists:
Medical technologists are specially trained technicians who work in support roles. Laboratory technicians, surgical technicians, and phlebotomy technicians are just a couple of examples of careers within this field. Technologists go through formalized training to learn the necessary skills for their position. They may also be required to complete a national certification exam for their field.
Medical Transcriptionists:
Medical transcriptionists listen to recordings on a headset and key the text into a computer. A medical transcriptionist must create accurate drafts by understanding medical terminology, medical abbreviations, anatomy and physiology, diagnostic procedures, pharmacology and treatment assessments, and by consulting standard medical reference materials.
Occupational Therapists:
Healthcare careers that involve someone who helps people improve their ability to perform tasks in their daily living and working environments. They typically work with people who have conditions that are mentally, physically, developmentally, or emotionally disabling. They also help patients to maintain the life and work skills needed to maintain a good quality of life.
Pharmacy Technicians:
Pharmacy technicians help licensed pharmacists provide medication and other health care products to patients. Technicians usually perform routine tasks to help prepare prescribed medication for patients, such as counting tablets and labeling bottles.
Physician Assistant (PA):
A person who is licensed to practice medicine with doctor supervision. PAs perform physical exams, diagnose and treat illnesses, order and interpret tests, provide counseling on preventative health, and assist in surgery.
Physical Therapists:
Someone who provides services that help restore function, improve mobility, relieve pain, and prevent or limit permanent physical disabilities of patients suffering from injuries or disease. They restore, maintain, and promote overall fitness and health.
Radiologic Technicians:
People who take x-rays and administer nonradioactive materials into patients' bloodstreams for diagnostic purposes. Some specialize in diagnostic imaging technologies, such as computerized tomography (CT) and magnetic resonance imaging (MRI).
Respiratory Therapists:
Healthcare careers that involve people who evaluate, treat, and care for patients with breathing or other breathing-related diseases. Respiratory therapists take responsibility for all respiratory care therapeutic treatments and diagnostic procedures.


---
Nursing Positions & RN Careers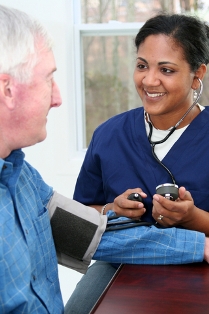 Case Management Nursing:
Nurses in this field coordinate care for patients receiving long-term treatment such as cancer patients or elderly patients.
Certified Nurse-Midwife (CNM):
Certified nurse-midwives (CNMs) are licensed health care practitioners educated in the two disciplines of nursing and midwifery. They provide primary care to women of childbearing age including: prenatal care, labor and delivery care, care after birth, gynecological exams, newborn care, assistance with family planning decisions, preconception care, menopausal management and counseling in health maintenance and disease prevention.
Certified Registered Nurse Anesthetist (CRNA):
Certified registered nurse anesthetists (CRNAs) are advanced practice nurses who keep patients pain-free during surgical, medical, dental or childbirth procedures. CRNAs administer anesthesia for all types of surgical cases. CRNAs practice in every setting in which anesthesia is delivered.
Clinical Nurse Specialist (CNS):
A clinical nurse specialist (CNS) is an advanced practice RN who acts as a healthcare provider, educator, consultant, researcher, leader/administrator and/or case manager. It is the CNS who often sets the quality standards for patient care and troubleshoots problems and crises.
Critical Care Nursing:
Nurses in this field care for patients who are in critical condition. These nurses must use sophisticated equipment and are also responsible for the emotional welfare of patients and their families.
Diabetes Educator:
The diabetic nurse educator is a nurse who has extensive knowledge concerning diabetes. This type of nurse helps educate patients, families and health care personnel regarding different aspects of diabetes.
Emergency Room Nursing:
Nurses in this field provide care for patients in the emergency phase of an illness or trauma. They must be able to quickly recognize life-threatening problems and arrange the necessary care.
Informatics Nursing:
Nurses in this field analyze, design, develop, modify, implement, evaluate, and maintain information handling technologies that use patient data to support decision making. For example, Informatics nurses may plan, implement, and evaluate software products that help healthcare facilities move towards electronic patient records.
Neo-natal Intensive Care Nursing:
Nurses in this field provide care and support for very sick or premature newborn babies and their families.
Nurse Practitioner (NP):
A nurse practitioner (NP) is a registered nurse with advanced academic and clinical experience, which enables them to manage patient care either independently or working with a physician. A nurse practitioner provides some care previously offered only by physicians and in most states has the ability to prescribe medications. Nurse practitioners focus mostly on disease prevention and patient education.
Nursing Faculty:
Nursing faculty members are responsible for teaching and mentoring future nurses. Working within the classroom and clinical setting, these nurses are responsible for preparing lesson plans, inspiring, instructing, and encouraging nursing students.
Obstetrical Nursing:
Nurses in this field provide care to women who are in labor or who have recently delivered a baby. They also work with doctors to develop a plan to safely deliver healthy babies.
Operating Room (OR) Nursing: Nurses in this field provide care and support to patients before, during, and after surgery. These nurses are responsible for maintaining a sterile environment in the operating room, monitoring the patient during surgery, and coordinating care throughout the process.
Patient or Wellness Educator:
This nurse works with individuals who are generally well and want to improve their overall level of wellness and individuals interested in learning more about preventative health. The focus is on life-style such as improved nutrition, stress management, and increased exercise.
Pediatric Nursing:
Nurses in this field specialize in the care and treatment of patients that range from infants to teenagers.
Preceptor:
A preceptor is a one-on-one relationship between an experienced nurse and a nursing student that allows the student to learn the roles and responsibilities of clinical nursing. The learning typically occurs as the nursing student practices alongside the expert nurse.
Public Health Nursing:
Public health nurses work to provide preventative healthcare and improve the health of the community. A public health nurse might conduct health assessments, order screening tests, or provide patient education.
School Health Nursing:
School nurses improve and protect the health of children and staff in educational settings. The school nurse is able to provide preventative health, health assessments, and referral services to students.
Travel Nursing:
Travel nursing started as a response to the growing nurse shortage. In this field nurses are relocated to short-term nursing positions in areas with a critical need. Many recruitment agencies are offer incentives to nurses willing to travel including bonuses and living expenses.
---
The Places In Healthcare Careers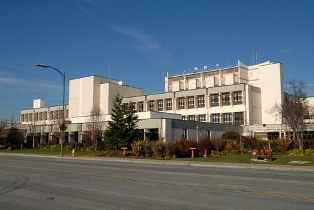 Cardiovascular Care Unit:
Hospital units in which patients with life-threatening heart conditions are provided with constant care and close monitoring, and that often involves the use of sophisticated machines for caring for and maintaining the patient.
Clinics:
Clinics are small private or public health facilities that are devoted to the care of outpatients, often in a community, in contrast to larger hospitals, which also treat inpatients.
Emergency Room (ER):
A room in a hospital staffed and equipped to provide emergency care to patients that require immediate medical treatment.
Health Insurance Company:
A health insurance company is a private company that provides heath insurance coverage for either individuals or corporate clients.
Home Health Agency:
An agency that provides medical, therapeutic or other health services in patients' homes.
Hospice:
A program that is licensed to provide supportive care for the terminally ill. Hospice is a form care where the main focus is on comfort, rather than treatment or a cure. Hospice care primarily takes place in a patient's home, but hospice facilities also exist.
Intensive Care Unit (ICU):
Hospital units where patients with life-threatening conditions are provided with constant care and close monitoring.
Long-term Care (LTC):
Care given to patients with chronic illnesses or severe injuries that requires a hospital stay longer than 30 days.
Pediatric Intensive Care Unit (PICU):
Hospital units where children with life-threatening conditions are provided with constant care and close monitoring.
Perioperative Anesthetic Care Unit (PACU):
The PACU provides continuous critical assessment, care, and treatment for post-operative/post-anesthesia patients who are emerging from general anesthesia or from spinal, regional, or local sedation anesthesia.
Pharmaceutical Company:
The pharmaceutical industry develops, produces, and markets dugs that are approved for use as medications. Pharmaceutical companies employ a variety of healthcare professionals to assist them in their operations.
Private Medical Office:
Many doctors choose to open a private practice either independently or with other like-minded physicians. A private medical office typically consists of physicians, nurses, medical assistants and an office manager.
Skilled Nursing Facility (SNF):
A facility, either freestanding or part of a hospital, that accepts patients in need of rehabilitation and medical care that is less intense than the care received in the hospital. These facilities are often called Nursing Homes or Assisted Living Facilities.
---
Now That You've Learned About The People And Places In Healthcare Careers. . .
. . .click here to choose the Healthcare Careers that are right for you!


---
Click here to return to the Career Search and More