Dental Assistant Career & Dental Hygienist Career
A dental assistant career can be exciting and rewarding!
Are you ready to begin the steps to discover if dental assistant jobs would be a good fit for you? Read on to learn more . . .

---
The Steps To Starting A Dental Assistant Career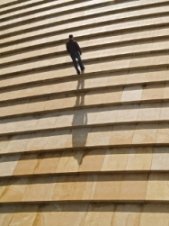 If you think this is the right career for you, here are some steps you can take . . .
Step 1
Make friends!
It may sound corny, but become friends with your dentist's dental assistant. Ask them if they love their job and find out the pros and cons about what they do.
Step 2
Research schools!
In order to become licensed, you will need to earn your Dental Hygienist degree. Find a dental hygienist training program that is accredited by the American Dental Association (ADA). Some schools may require at least one year of college experience before they will admit you to their program.
Step 3
Get Licensed!
After completion of an accredited program, you must pass a written and clinical examination. The exam is administered by The American Dental Association's Joint Commission on National Dental Examinations. Make sure to check the licensing requirements for your state as they may vary slightly from state to state.
Step 4
Search for jobs!
Call you local dentist office to see if they have any positions available. Also, find out if the school you attended offers and job placement assistance.


---
Want to learn more about a Dental Hygienist Career?
Click here to read more on the salaries and facts about a Dental Assistant Career.


---
Not sure if a Career as a Dental Assistant is right for you?
Click here to learn more about free Career Interest Tests that can help you decide which career will be right for you.


---
If Dental Assistant Jobs aren't a good fit, you may want to consider one of these other Healthcare Careers . . .
---
Return from the Dental Assistant Page to the Career Search and More Home Page

---