Computer Networking Jobs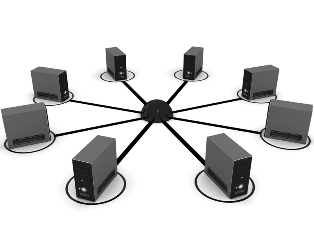 Computer Networking jobs are very sought after. Once you obtain the qualifications to practice this, there is always that "where do I go" feeling where you are just unsure as to your next step. Well, we already discussed the steps on our Computer Networking Careers page so let's now look at what websites can benefit you in your job search for Computer Networking Careers!

---
Computer Networking Jobs: The Sites
Dice.com
This site is user friendly for those looking to get into Computer Networking. The homepage has a simple format that allows you right away to search for the position by title and location. If you scroll down to the middle of the page you will see the latest jobs to be listed and to the left you can update your profile and post your resume as you can with most job search engines.
Simplyhired.com
Although not a specific site for Computer Networking Careers, this site has many benefits. With a similar set up to Indeed.com, simplyhired.com lets you "refine a search" easily by adding an additional keyword after running the initial results. It also has a colorful "Employment Trends" feature that offers more impressive graphing capabilities. Lastly, it integrates search results directly with LinkedIn.com so you can see if you have relevant contacts.

Tech-centric.net

This site is a great resource for those looking for Computer Networking Careers. The homepage features a quick job search feature and directly across of it you will find the different categories that the website features for their job listing. My favorite part of this website is how they show you the latest technology news while also providing link to those headlines.

Job-search-engine.com

This is another site that is not specific to Computer Networking however, what I particularly like about this site is that it focuses on finding entry-level computer networking jobs. What's great about that is it will allow you to get your foot in the door and give yourself the potential to work you way through the ranks. It is all about an opportunity and this could be a great opportunity for you as you pursue computer networking careers.

Return from the Computer Networking Page to the Information Technology Careers Page

Return from Computer Networking Jobs Page to the Career Search and More Home Page

---