Computer Engineering Jobs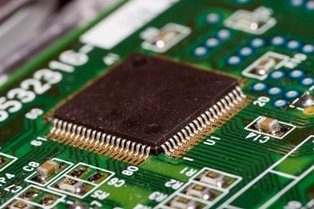 You have done your research, obtained the necessary qualifications needed, and now want to pursue obtaining one of these highly desirable Computer Engineering Jobs. So where do you begin? What if you are experienced in this field and are looking for a job? How do you get your name out there to let companies know that you are ready to be hired and ready to be successful? Well, there are a number of web sites that will post Computer Engineering jobs specifically and are looking for individuals such as you with the right qualifications.
Below are some sites that specialize on Jobs in Computer Engineering and recruiting. Enjoy these reviews and hopefully you can find a site that could benefit your during your job search.

---
Computer Engineering Jobs: The Sites
Engineering.com
This free site provides lists of hundreds of well-paid Computer Engineering positions with some of the most recognized employers. The site also features Jobs in Computer Engineering in such sectors as consulting and academic. You can search these listings by keywords and location. These postings are updated daily!
Computerengineerjobs.org
This is a great website to expand your knowledge further on Computer Engineering. From videos, recommended sites, and articles, this site is well equipped to point you in the right direction for Jobs in Computer Engineering. There is even a "contact us" tab where you can ask a question based on anything that you have found on the site.
Indeed.com
As mentioned on a previous page, Indeed.com is slowing making a name as a legitimate job search engine. Their approach is a little different. They supply job postings by taking listings from job boards, newspapers, and company sites. Those looking for a job do not apply for jobs with indeed.com. Job seeker will receive listings to where the job posts are and then they can choose to apply to the jobs.
Ashtonsearchgroup.com
This firm is one of the leading search firms for Engineering Jobs. They dedicated themselves on the recruitment and placement of experienced engineers, which includes software and hardware along with other types of engineers. Each recruiter has previously worked in the field so they can speak from real experience when assisting you. These recruiters will help you identify positions and prepare you for the next step.
---
Ready To Start Your Career in Computer Engineering?
Click here to learn about the steps to get started with Careers in Computer Engineering.

---
If Computer Engineering Jobs aren't a good fit for you, you may want to consider one of these other Technology Careers . . .
---
Return from the Computer Engineer Page to the Career Search and More Home Page


---